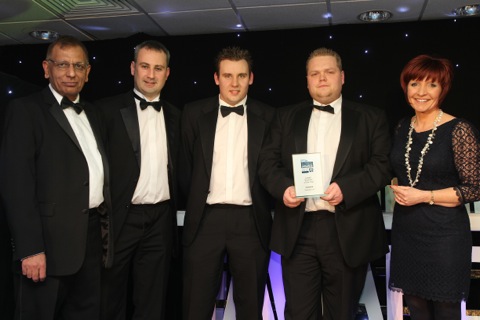 (Picture left to right: Zia Shah – Audasi CFO, Mick Madigan – Quickslide Production Manager, Tom Swallow – Quickslide Sales Manager, Ben Weber – Business Development Director, Claire Frisbie – BBC Presenter)
Back in November 2011 our Flagship company, Quickslide, won the title of the UK's Fabricator of the Year, now the company has scooped another prestigious business accolade.
To sit alongside the G11 award from UK's Glass and Glazing industry, Quickslide have just been awarded 'Brighouse Large Business of the Year'.
To win these two hugely coveted accolades demonstrates only too well how the group can transform a question mark into a star with confident aggressive business strategy.